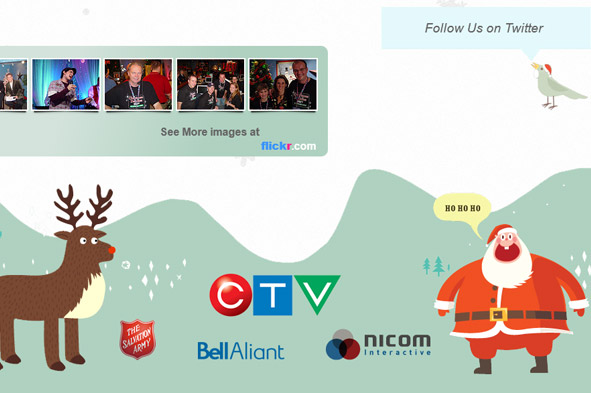 The Christmas Daddies telethon was on TV yesterday. Nicom is a major sponsor in that we provide the Christmas Daddies web site and online donation facility.
This year was particularly challenging in that we have a new payment gateway company, plus the back-end application that we have to feed into (for receipts, on-screen displays, etc.) was completely rebuilt, necessitating a great deal of collaborating and testing with outside partners. We also have ever-changing browsers and releases of browsers to deal with.
I am happy to report that it ran flawlessly.
A huge thank you to Genevieve Kelly for her work on the web site updates and with browser compatibility. And a huge thank you to James Albert who rewrote the payment gateway application. Both these individuals worked from home when needed to make sure we left nothing to chance, and James was on the other end of a cell phone on the weekend (which we never needed to call as it turns out!).
All proceeds from Christmas Daddies are turned over to the Salvation Army for distribution back to the communities from which they came. Over the years, over $27 million has been used to help less fortunate children, and when yesterday's telethon went off-air it had collected over $439,000.
Nicom has been responsible for the Christmas Daddies web site for around 15 years. I am very proud that Nicom and its employees are part of this charity.
Pat
We are a full-service IT professional services firm that prides itself in the long-term relationships that we have developed with our clients and partners.